2023 Ultimate Canada/Alaska
27 Day Tour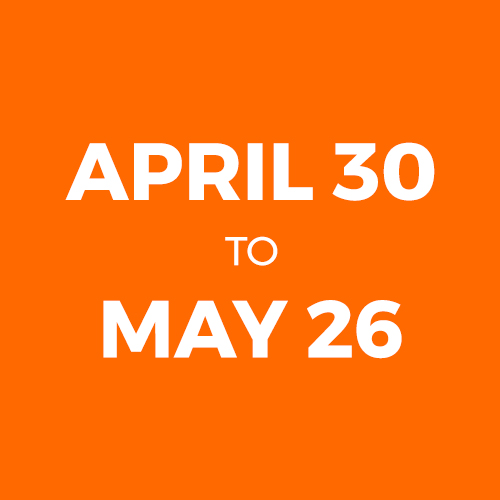 Join Sue & Chris on a Tour of a Lifetime
Fly, Cruise, Rail and Coach … this 27 day tour of Canada and Alaska has it all. Sue and Chris from Swansea Travel & Cruise has taken the time to put together this ultimate tour of Canada & Alaska taking advantage of the vast experience Sue & Chris already have in traveling across Canada and Alaska.
Read on to learn about the exciting adventures that await and be sure to enquire from the links below to obtain our 20 page Tour Brochure outlining everything you need to know from your itinerary to the first class inclusions, tour costings, travel insurance and more.
Your 27 Day Ultimate Tour Starts Here …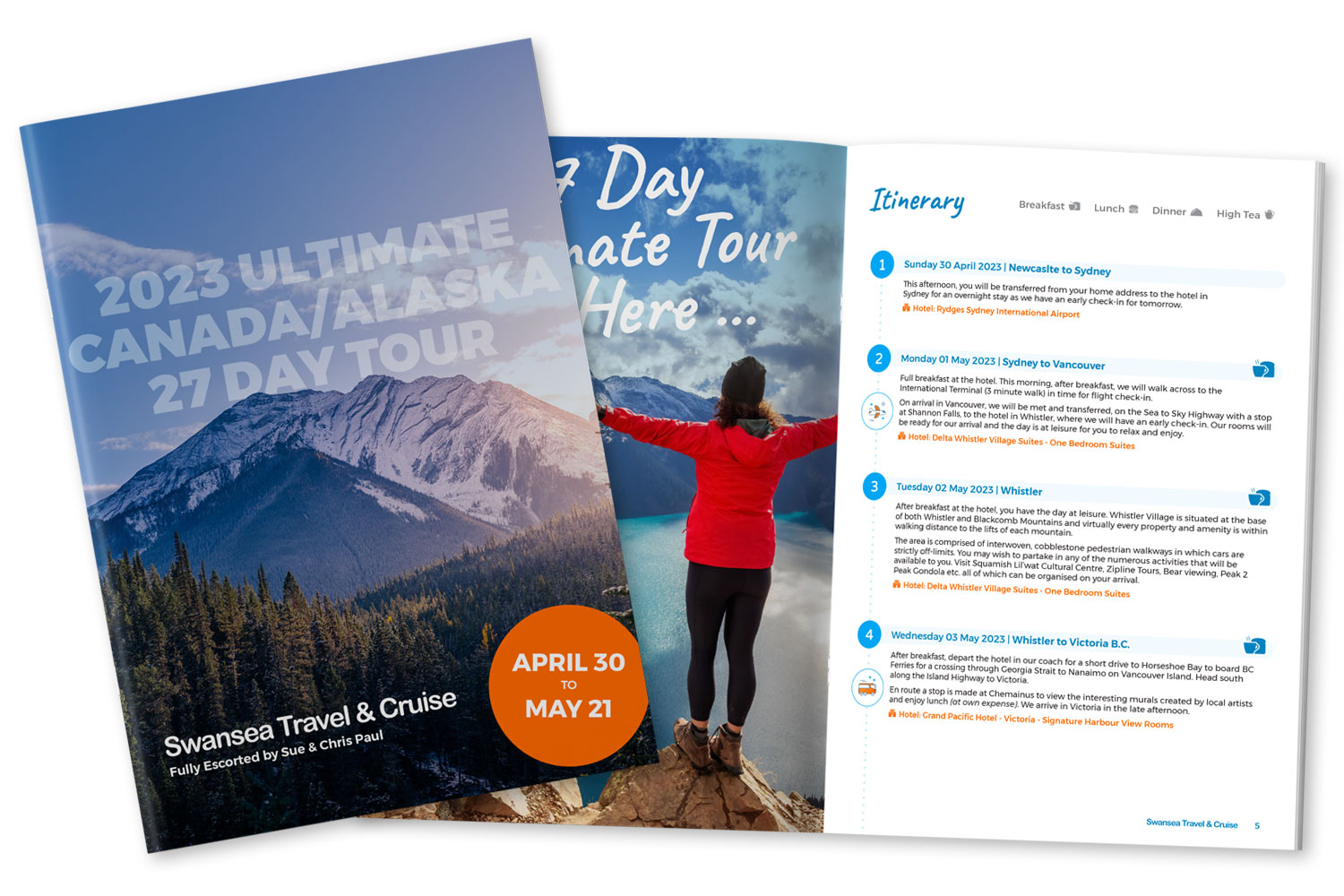 Your Canada/Alaska Tour Itinerary …
April 30 to May 26 2023
Whistler to Victoria B.C.
Victoria B.C. to Kamloops
Jasper to Athabasca Glacier
Athabasca Glacier to Banff
Banff to Kamlooops on Rocky Mountaineer
Kamlooops to Vancouver on Rocky Mountaineer
All types of travel included …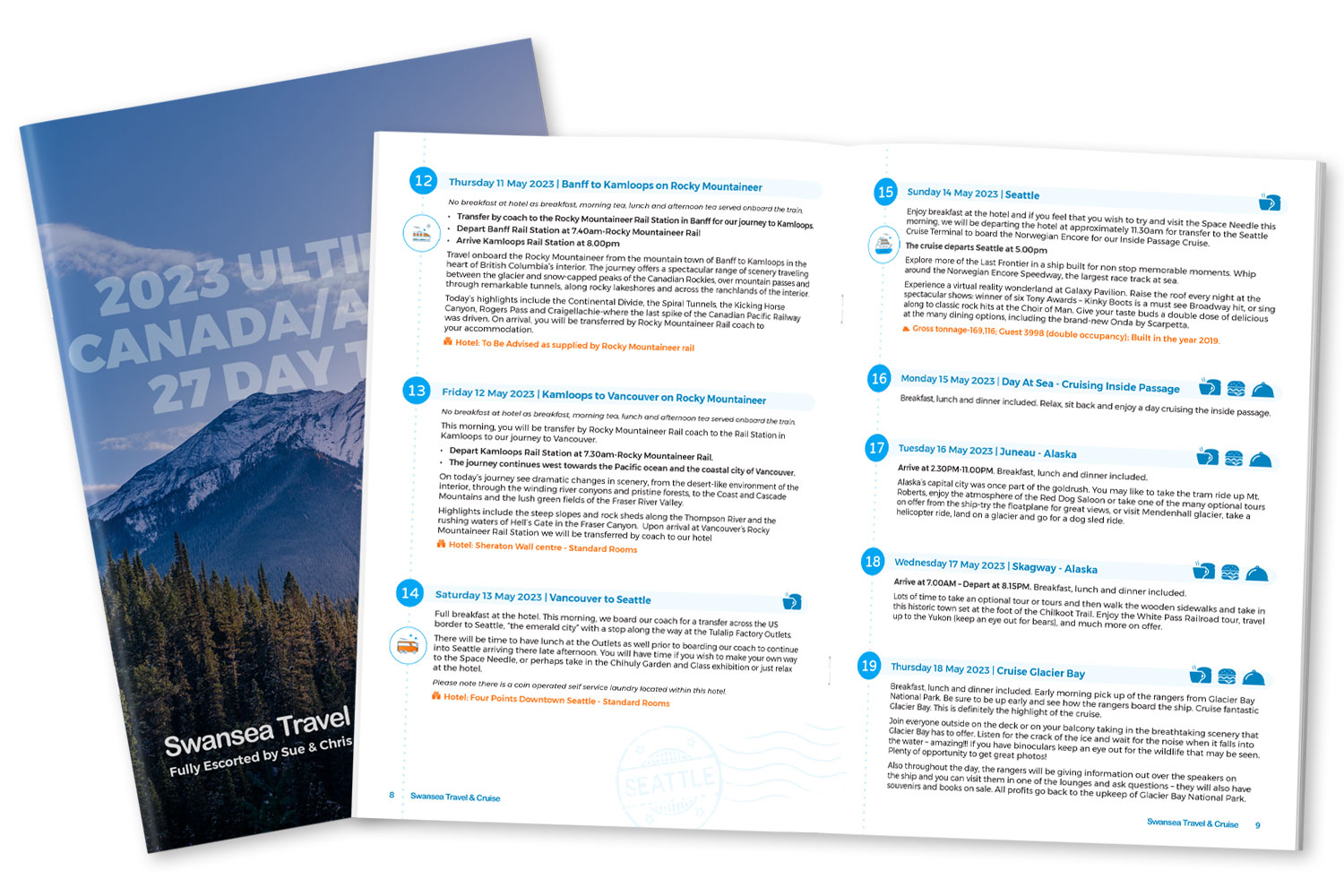 Your Tour includes Travel by …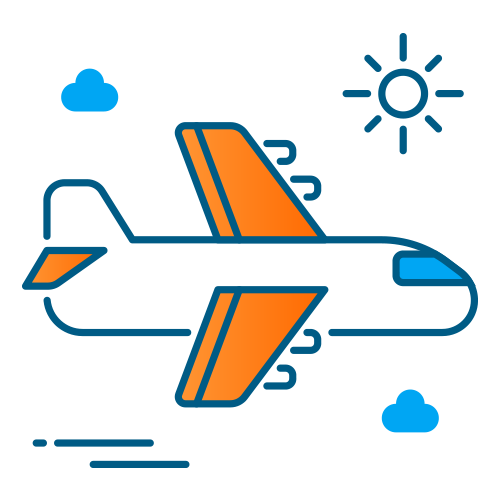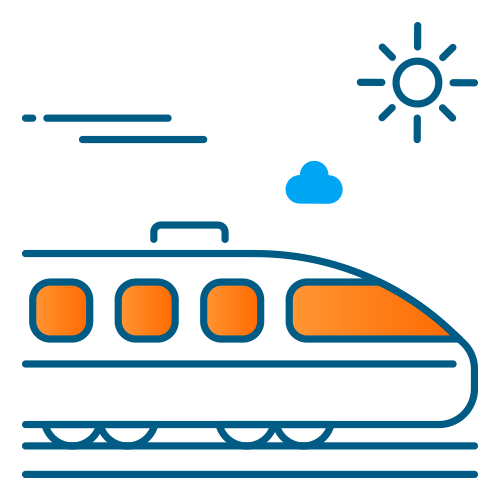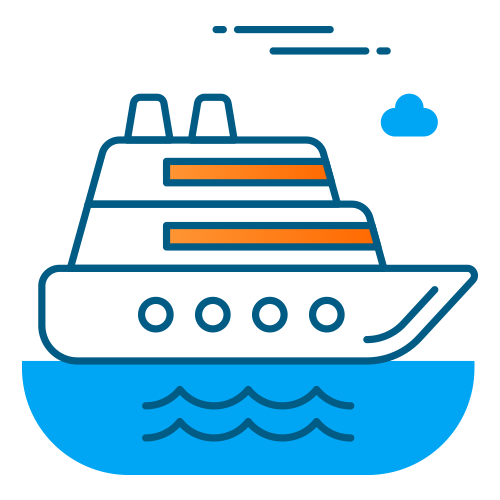 The world's leading luxury rail experience …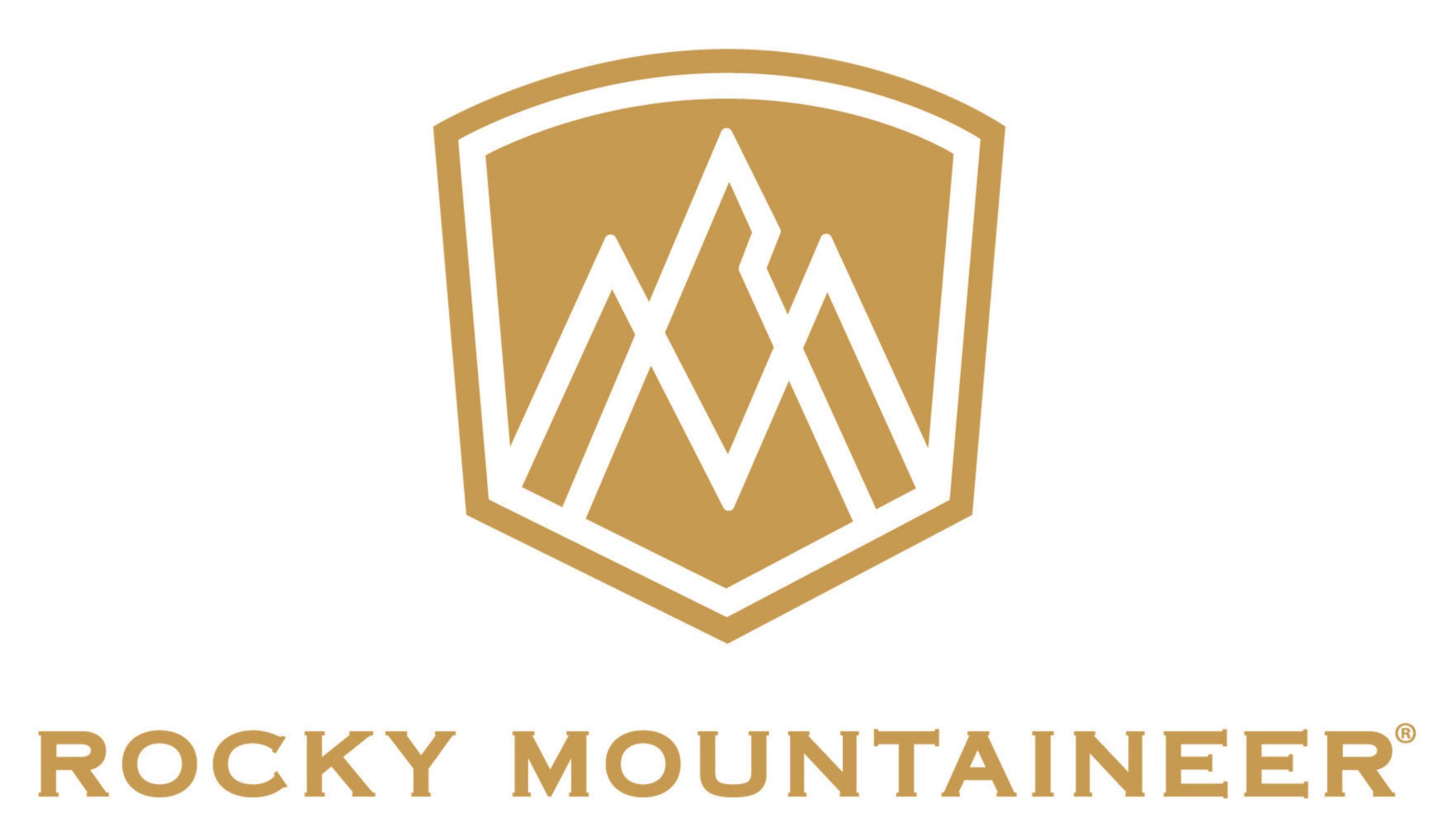 Choose from these Rocky Mountaineer Seating Options
Your tour includes a trip onboard the world's leading luxury rail experience by Rocky Mountaineer.
From the moment you set foot onboard, the Rocky Mountaineer hosts will go above and beyond to make your journey as comfortable as it is unforgettable. 
Rocky Mountaineer offers two levels of service: SilverLeaf and GoldLeaf. Both come with friendly Hosts, gourmet breakfasts and lunches, and endlessly amazing views. Discover the difference: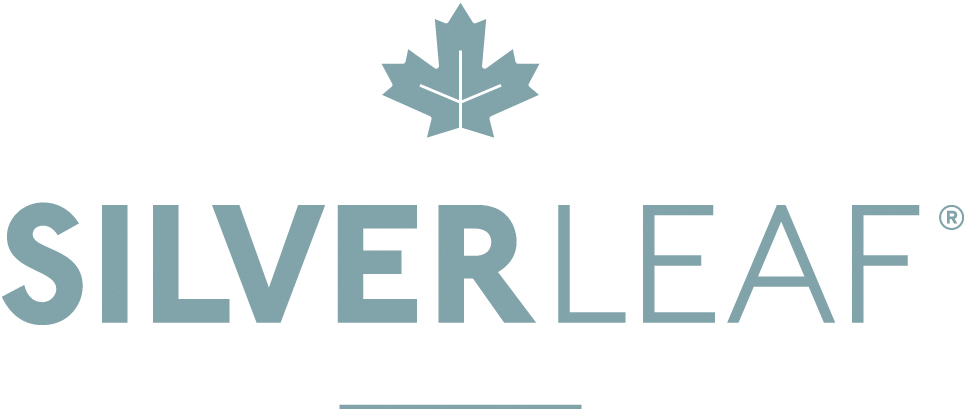 Single Level Dome Carriage.
Have taken out luggage rack and replaced with glassed portion of roof
Hot main meal options served at your seat
Two attendants
Complimentary Alcoholic and Non Alcoholic Beverages throughout the journey
Outdoor viewing between carriages
Luggage delivered to your hotel in Kamloops
Full commentary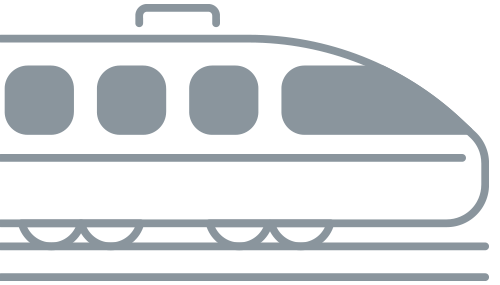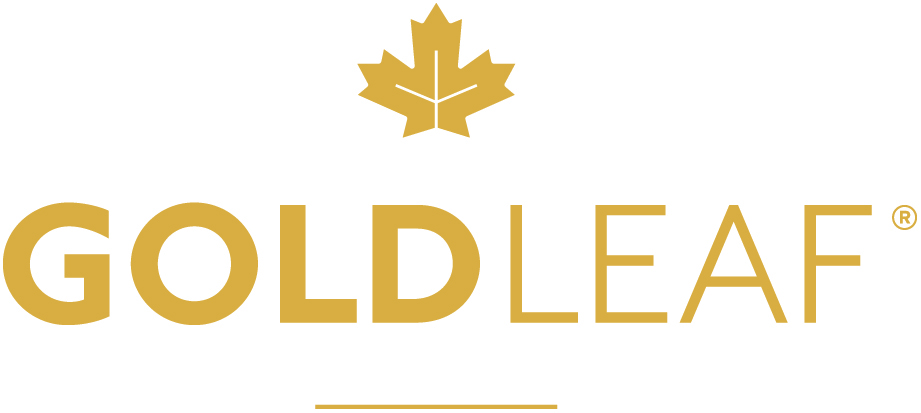 Bi-Level Dome Carriage
Fully domed windows with panoramic views upstairs
Private dining room on the lower level with large picture windows
Gourmet a la carte meals served in the dining car
Three attendants plus full culinary team
Complimentary Alcoholic Beverages throughout journey
Non Alcoholic Beverages included
Large open-air vestibule (room for approx. 14 people at one time)
Luggage delivered to your hotel in Kamloops
Full commentary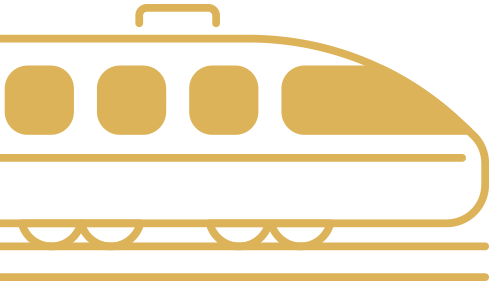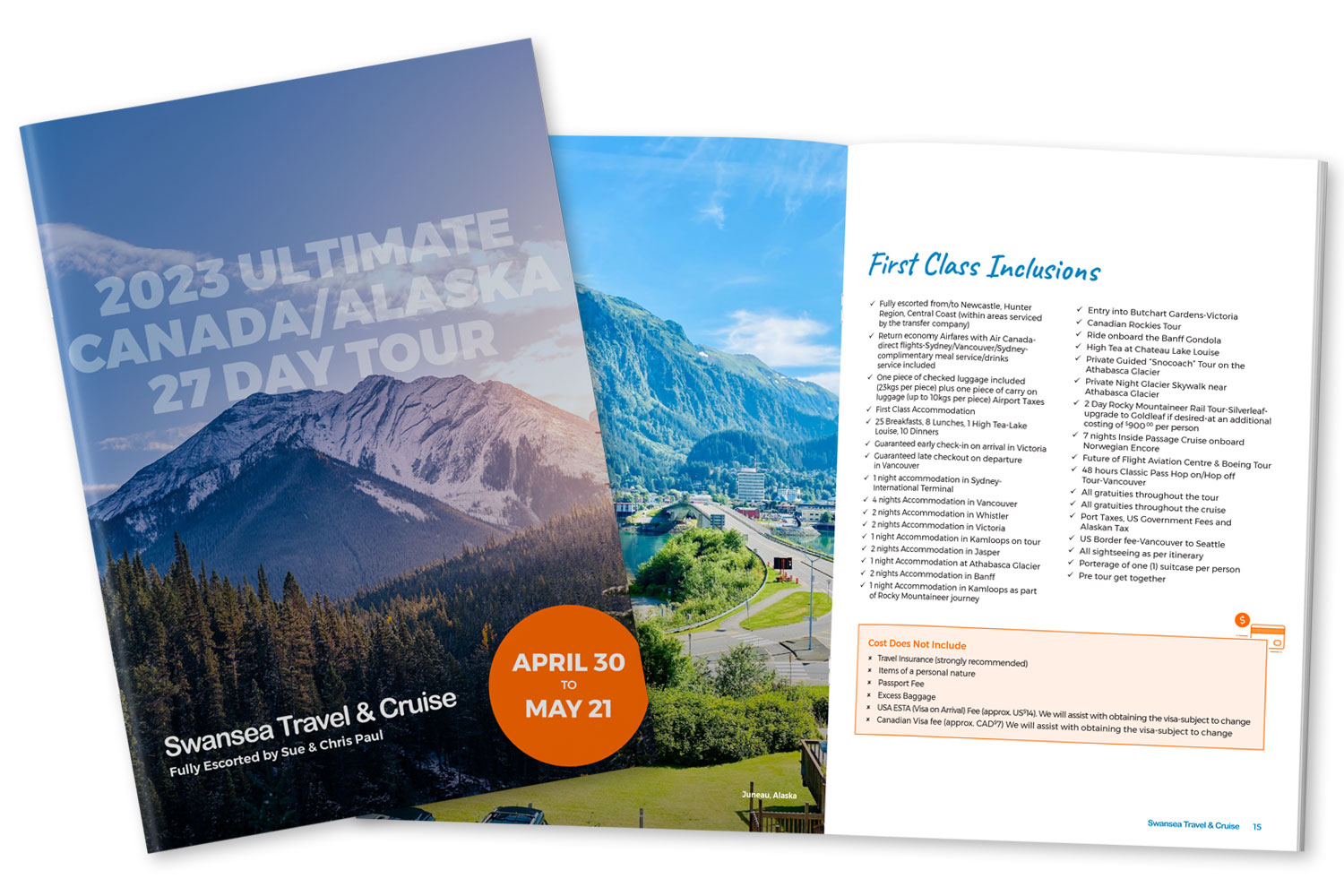 First Class Tour Inclusions
Fully escorted from/to Newcastle, Hunter Region, Central Coast (within areas serviced by the transfer company)
Return economy Airfares with Air Canada.Direct flights from Sydney/Vancouver/Sydney with complimentary meal service & drinks
service included
25 Breakfasts, 8 Lunches, 1 High Tea-Lake Louise & 10 Dinners
Ride onboard the Banff Gondola
7 Nights Inside Passage Cruise onboard Norwegian Encore
The Ultimate Canada/Alaska 27 Day Tour …
Request Our 20 Page Tour Brochure
2023 Ultimate Canada/Alaska 27 Day Tour