Our Fabulous Destinations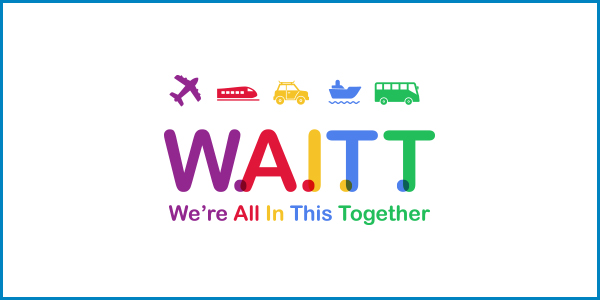 Our Fabulous Destinations
In this late-September edition of our newsletter we again highlight some of the fabulous destinations that we will be taking in on our fully-escorted, small group tours to the Mediterranean and to the Baltic in 2021. This time we feature our Mediterranean destinations of Corfu, Santorini and Mykonos, and our Baltic destinations of St. Petersburg and Berlin.  In future newsletters we'll continue to work our way through these wonderful places until we've covered them all for you.
The pandemic has effected the two group tours which we had planned for 2020: the Mediterranean, which was to depart in August, has been put back until April next year, whilst the Hawaii tour, which was to have departed in a few weeks time, has been cancelled and slotted in for October, 2021 is a fantastic Baltic Cruise/Tour.
The wonderful news is that for all of our guests who had booked on our 2020 departures we've been able to make arrangements so that nobody has lost out in terms of $'s.  It has always been the policy of Swansea Travel & Cruise to meet and exceed the expectations of our guests, and we hope that this is one way in which we have demonstrated this attitude.
Once again we've included the most up-to-date advice available regarding our Australian domestic border restrictions.  We've elevated South Australia to the 'top spot' on the list because we think that the easing of restrictions for NSW travellers is major step forward.  We've also elevated Lord Howe and Norfolk Islands to near the top of the list.
Additional details relating to all states and territories can be found at  www.healthdirect.gov.au/covid19-restriction-checker.  I'm not sure about you but I can't W.A.I.T.T. until this list of restrictions gets shorter, or is removed altogether because We're All In This Together!
We welcome the contribution of Adventure Destinations, who have developed self-drive itineraries over many years. If self-drive is not for you then Adventure Destinations can also tailor an itinerary to suit your individual needs. Just like Swansea Travel & Cruise, Adventure Destinations are committed to providing the best value, quality tailor-made holidays available.
As well, we are featuring some more of the wonderful holidays that All Australian Journeys  have available, including some extended/short breaks here at home in our backyard of NSW and the ACT.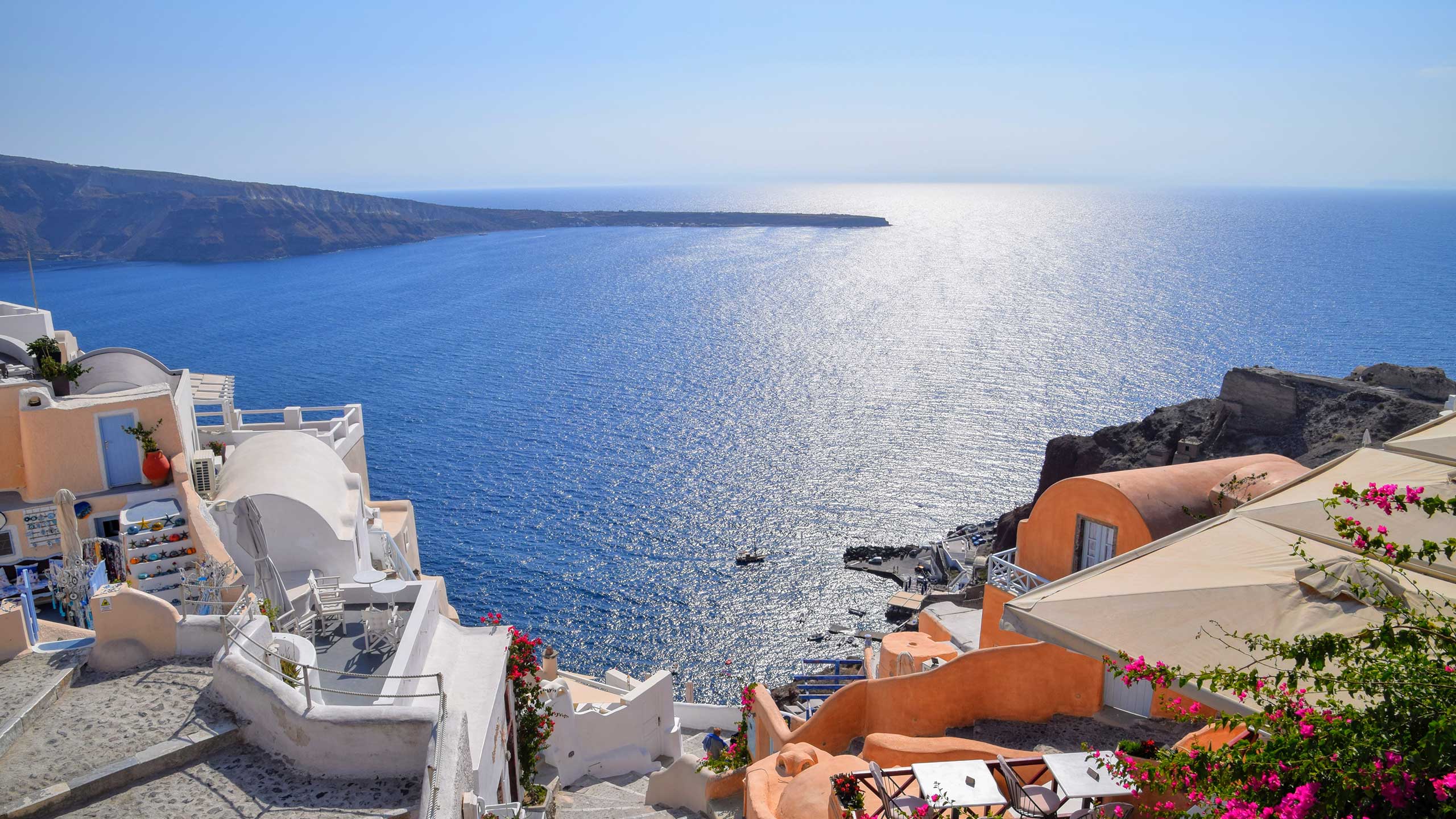 22 Day Mediterranean Cruise Adventure
– departing on 
27th April
Fly Emirates Airlines to the Eternal City of

 

Rome

 

for a four-night stay; 
Join the Norwegian Getaway for our 11-night cruise;
Take in the fabulous destinations of

 

Kotor

 

(Montenegro);

 

Dubrovnik

 

(Croatia); experience the

 

Greek culture

 

of

 

Corfu*, Santorini* and

 

Mykonos*

;

 

Naples

 

for its art and architecture as well as nearby Mount Vesuvius and Pompeii; Livorno – for

 

Florence

 

and

 

Pisa

; as well as the resort town of

 

Cannes, on the

 

French Riviera; 
Upon arrival back in Rome, transfer to the airport for our flight to the glistening city of

 

Dubai where we will stay for four nights before returning home.
*Corfu – is the capital of the Greek island of Corfu, in the Ionian Sea. It's known for its cobblestone streets and pastel-colored Venetian architecture. To the west, the Venetian-built New Fortress has a network of tunnels underneath and views over the harbor. The 15th-century Old Fortress overlooks the town from the east and features a small chapel and mosaics. The Esplanade is a landscaped park near the water.
*Santorini – Fira is the capital of Santorini, a Greek island in the Aegean Sea. The Museum of Prehistoric Thira displays items from the destroyed Bronze Age settlement of Akrotiri, including wall paintings and ceramics. Nearby, the whitewashed Orthodox Metropolitan Cathedral has frescoes by local artist Christoforos Asimis. Fira's clifftop location affords views of Nea Kameni, a still-active volcanic island to the west.
*Mykonos –  is one of the most famous Greek islands. Located in the Cycladic region of the beautiful Aegean Sea, Mykonos offers amazing beaches, beautiful nature, picturesque villages, delicious Greek food and a chic lifestyle. Iconic landmarks include a row of 16th-century windmills, which sit on a hill above Mykonos town.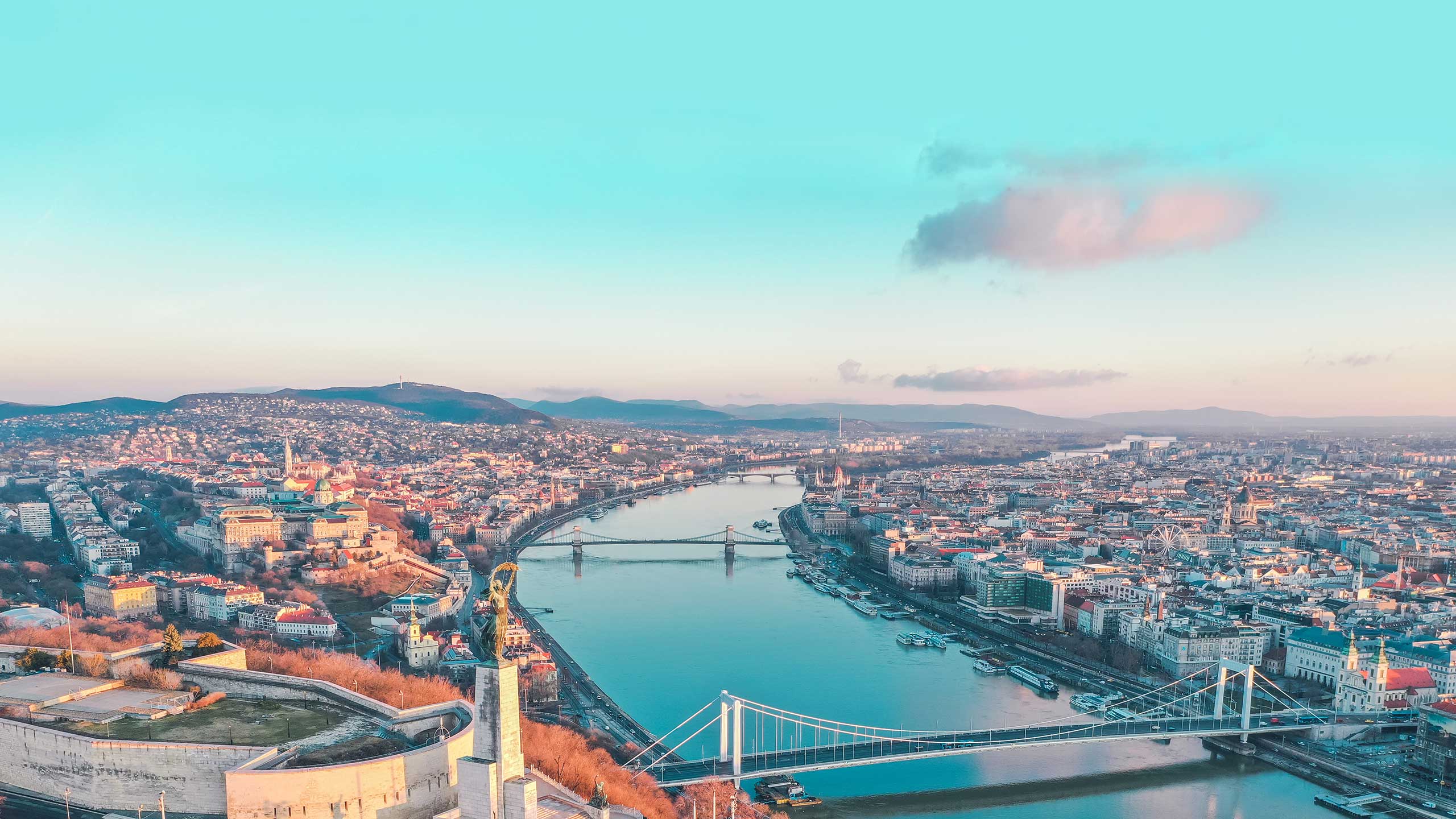 And then, departing 6th October, 2021 we cruise the Baltic … 25 days! Nine Countries!
An extended stay in

 

Copenhagen before boarding
the Norwegian Escape for our 12-night cruise for a fabulous itinerary: 
Tallin (Estonia); St Petersburg*

 

(Russia) overnight; Berlin*

 

(Germany); Aarhus

 

(Denmark); Oslo

 

(Norway); Brussels (Belgium); 

Paris

 

(France); and a further extended stay in

 

London

 

after disembarking in Southampton.
We'll finish this tour with a change of pace – moving on from cosmopolitan Europe to the trendiness of

 

Dubai

 

for four nights.
*St Petersburg, is a Russian port city on the Baltic Sea. It was the imperial capital for 2 centuries, having been founded in 1703 by Peter the Great, subject of the city's iconic "Bronze Horseman" statue. It remains Russia's cultural center, with venues such as the Mariinsky Theatre hosting opera and ballet, and the "Hermitage", the State Russian Museum showcasing Russian art, from Orthodox icon paintings to Kandinsky works.
*Berlin, Germany's capital, dates to the 13th century. Reminders of the city's turbulent 20th-century history include its Holocaust memorial and the Berlin Wall's graffitied remains. Divided during the Cold War, its 18th-century Brandenburg Gate has become a symbol of reunification. The city's also known for its art scene and modern landmarks like the gold-colored, swoop-roofed Berliner Philharmonie, built in 1963.
Both tours are fully escorted by us, Sue and Chris, from start to finish.
Be picked up from your home address at the beginning of the tour, and returned home at the conclusion.
Experience the wonderful features of Norwegian Cruise Line's "Freestyle Cruising" on both departures.
You'll join us for a pre-tour get-together to meet your travelling companions; and there's plenty more that we can offer you!
So contact us now on 4972 1222 or bookings@swanseatravel.com.au.
Updated Domestic Travel Advice
South Australia
From Thursday 24 September, people travelling from New South Wales to South Australia no longer need to self-quarantine for 2 weeks. All travellers to SA still need to complete a Cross Border Travel Registration form. Travellers who arrived in SA prior to 12:01am Thursday 24 September must complete their 14 days self-quarantine. If you choose to return to NSW during this self-quarantine period and then return to South Australia, you'll be required to complete the balance of days remaining on your 14-day self-quarantine period. Cross-border community members with current travel exemptions do not need to re-apply.
(Current as of 24 September 2020)
Lord Howe Island
 GOOD NEWS! – re-opening on Friday, 2 October, 2020.
Norfolk Island
Removal of the quarantine requirement from travellers from New South Wales and Victoria is on track on 1 October 2020. Starting Monday 5 October visitors will be required to pay a $25 fee for an entry pass, which will be processed via the existing entry pass software. The fee will be used by NIRC to pay for the continuation and maintenance of the Permit processing system.
(Current as of 25 September 2020)
The Australian Capital Territory
 You should consider travel both to and from the Canberra region very carefully. You should not travel if you're unwell. If you need to travel, it's important to practise physical distancing and good hygiene. The ACT doesn't have domestic border restrictions other than with Victoria.
(Current as of 20 September 2020)
The Northern Territory
Must complete a Border Entry Form. You can do this online up to 72 hours before entering the Territory at coronavirus.nt.gov.au. If you arrive in the NT, having travelled from or through a declared hotspot in the past 14 days, you must do 14 days' mandatory supervised quarantine at a designated facility at your own cost.
(Current as of 11 September 2020)
Queensland
People from all other states and territories can come to Queensland if they haven't been in a COVID-19 hotspot in the last 14 days. All of Victoria and NSW — besides the Qld-NSW border zone — are currently considered a hotspot.  You can enter Queensland by road, rail or air from a hotspot such as NSW to receive essential healthcare or support someone needing essential healthcare, eg, if you're a parent of a child and treatment can't be provided in the hotspot. You won't require an exemption to do this. However, you'll need to provide written evidence of the time and place that the essential healthcare is set to occur, such as a letter from the hospital.
To enter Queensland, you must apply for a Queensland Border Declaration Pass
Schoolies Week and associated events have been cancelled.
Go to qld.gov.au for more information.
(Current as of 25 September 2020)
Tasmania
All non-essential travellers arriving must enter quarantine for 14 days.  Non-Tasmanian residents — who are not classified as essential travellers — who have been in a high-risk location, such as Victoria and certain locations in Sydney, in the past 14 days won't be able to enter Tasmania. They'll be turned back at their own expense.  For a list of high-risk locations, visit coronavirus.tas.gov.au and search for 'Current high-risk locations'.
(Current as of 25 September 2020)
Victoria
Was declared a state of disaster from 6pm, Sunday 2 August.  Melbourne is under Second Step restrictions. Regional Victoria is under Third Step restrictions.  Wearing a face covering in public is mandatory in Victoria, with a few exceptions.  For more information, go to the Victorian Government's restrictions page at dhhs.vic.gov.au/coronavirus or call the Victorian Coronavirus Hotline on 1800 675 398.
(Current as of 28 September 2020)
Western Australia
No one can enter Western Australia — including WA residents — unless they've been granted an exemption.  If you're permitted to enter WA and you've been in NSW in the past 14 days, you'll need to take 2 mandatory COVID-19 tests — one when you arrive and one on day 11 of your quarantine.  You will only be granted an exemption if you're a specific essential worker; a transport or freight worker; or approved to enter by the state emergency coordinator on the advice of the chief medical officer. Transiting through an airport in either Victoria or NSW counts as being in Victoria or NSW during the past 14 days. From Monday 5 October, NSW will have the same entry conditions as other states and territories, other than Victoria. Arrivals from NSW will also need to have a COVID-19 test on day 11 of their quarantine.
(Current as of 29 September 2020)
Adventure Destinations – Self-Drive and Individual Itineraries
Swansea Travel & Cruise and Adventure Destinations offer some of amazing road trips available throughout Australia and New Zealand. Do your own thing driving but enjoy the security of pre-booking lots of fantastic accommodation and experiences! Itineraries feature quality hotels and resorts or the best accommodation available. Other options include outback stations, glamping, farmstays, B & B's, unique accommodation and stays of distinction. We'd be happy to book pre- and post-tour accommodation for you, and all itineraries can be done in reverse!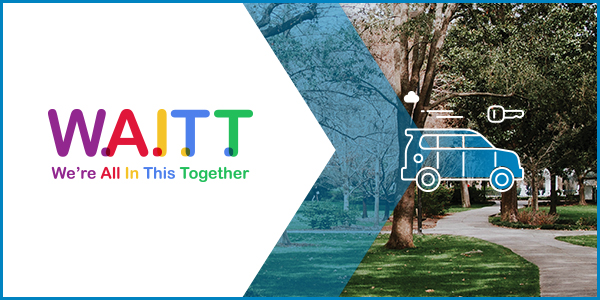 Kangaroo Island Self-Drive
Prefer to drive your own vehicle ?
The car rental can be removed from your itinerary.
Require something completely different ?
Swansea Travel & Cruise and Adventure Destinations can help you pre-plan your own personalized itinerary.
Don't forget All Australian Journeys' 3-day "Canberra Getaway" departing 30th November that we mentioned in the last newsletter.
Experience the best of our nation's capital. A 3 day journey exploring hand picked venues that showcase the culture, art and history of Canberra and Australia and our democratic history. Enjoy a picnic lunch in the beautiful Corbett Gardens in Bowral; take a moment to reflect at the National Museum; visit the War Memorial and Parliament House; take a guided tour of Historic All Saints Church; and see works that celebrate Australian Women Artrists through our history. Enjoy a picnic lunch in the beautiful Corbett Gardens in Bowral; take a moment to reflect at the National Museum; visit the War Memorial and Parliament House; take a guided tour of Historic All Saints Church; and see works that celebrate Australian Women Artrists through our history.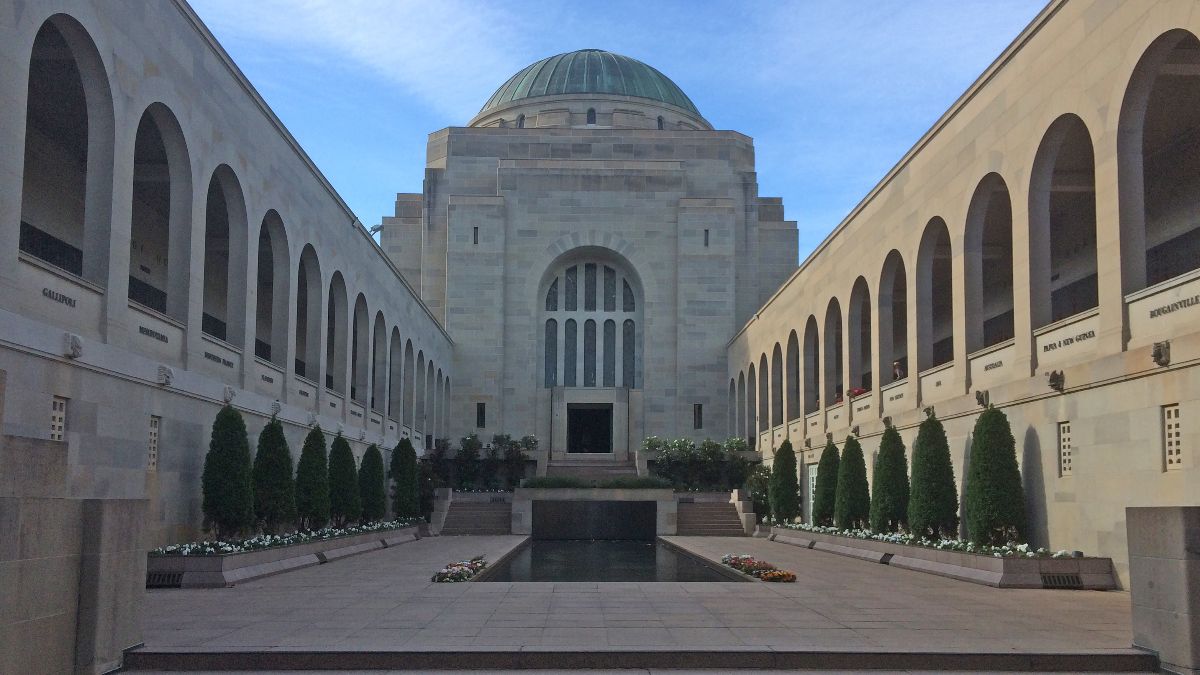 Swansea Travel & Cruise has a full stock of the 2020-21 All Australian Journeys brochure.  We can offer advice on all of the specialties of All Australian Journeys:  home pick-ups and return; their professional on-road team; flexible travel arrangements; travel in style; required fitness levels; meals; discount levels for 'book & pay'; and 'Travel Refund Guarantee' arrangements (terms & conditions).
In news just released, All Australian Journeys are calling for guests to register their interest in two departures – currently in the planning stages – for 2021. They are:
A four-day

 

North Coast Getaway

 

– travel to Coffs Harbour, the only place in Australia where the Great Dividing Range meets the Pacific Ocean. Relax for three nights in the one motel and venture out daily to visit the Big Banana, the Pet Porpoise Pool, the Slim Dusty Centre and Dorrigo's Rainforest Walk – just to name a few. This beautiful coastal holiday destination is surrounded by hills and mountain ranges giving you the perfect opportunity to unwind and experience this mid north coast wonderland;
As well as:
A five-day

 

Mudgee, Gulgong and Merriwa Silo Art Expedition

 

– a short break away exploring the Golden West of New South Wales. Staying four nights in Mudgee, we venture out daily to discover the history of the area, as well as some modern hidden gems. Visit the surrounding townships of Merriwa, Gulgong and Hill End during this 4 day western adventure.
Register your interest with us, Swansea Travel & Cruise on 49721222 or bookings@swanseatravel.com.au
Register your interest with us, Swansea Travel & Cruise on 4972 1222 or bookings@swanseatravel.com.au.
Where will I travel when the W.A.I.T.T. is over?
'There's a destination somewhere for me'
… because We're All In This Together

It may be:
Culinary delights in Hahndorf, South Australia
Exploring the history of Norfolk Island
The delights of Jacaranda Season
Adventures aboard The Indian-Pacific and The Ghan
When the world opens up again, the possibilities are endless.
'I know, I'll contact Swansea Travel & Cruise – phone 4972 1222 or email bookings@swanseatravel.com.au.
We'll always hold fast to our mission statement that …
"Our clients work hard for their holidays, so we work hard to ensure that their holiday meets and exceeds their expectations."